Terramar Sports, Inc., Tarrytown, NY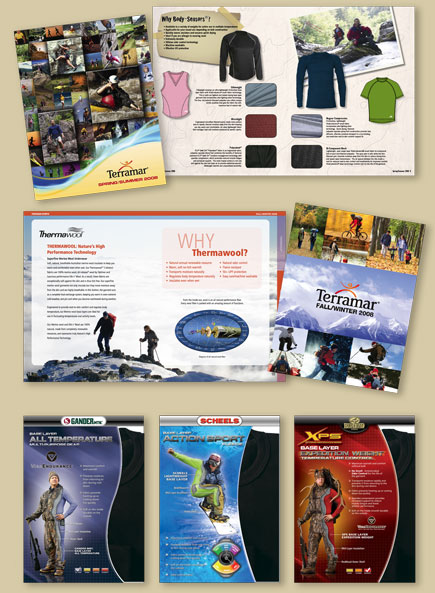 To Terramar Sports, keeping people warm, dry and comfortable is a science. But it's also a passion. Theyve perfected the science over the years, and had this passion since 1971. In the mid-1980s, Terramar pioneered and introduced the Thermasilk line of Chinese pure silk underwear. Terramar then set out to deliver a high performance line of synthetic base layer garments by embracing the development of "hi-tech" moisture management fabrics. This lead to their proprietary EC2 Qwik-Dri, electrostatic technology designed to actually pull moisture away from the body, Terramar then developed and introduced its most revolutionary line of base layer garments yet – Body-Sensors. Terramar needed to spotlight their innovations and utilized Thornton Creative's skills to design and produce compelling catalogs and packaging for their marketing efforts.
Thornton Creative Role: Photography, design and layout of catalogs, packaging, and custom graphics.