Coldpruf, Inc., Yadkinville, NC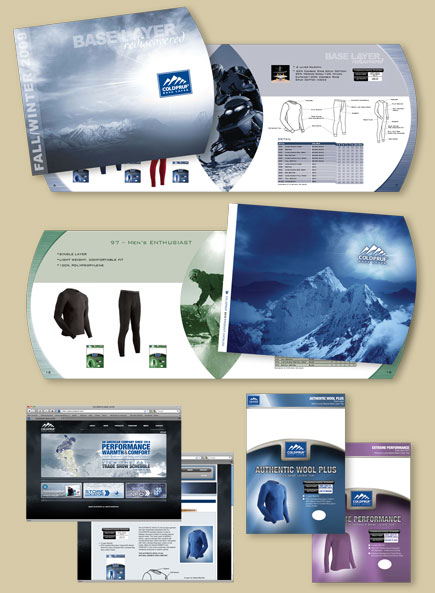 The COLDPRUF Base Layer brand exemplifies Indera Mills desire to remain in the forefront of performance products designed for the outdoorsman. To bring that vision to fruition, the COLDPRUF Base Layer marketing team turned to Thornton Creative for a comprehensive brand development program which included logo design, brochure creation, video production, and web development. Throughout the process the Thornton Creative team worked seamlessly with the COLDPRUF Base Layer team, remaining one hundred percent accessible at all times, including travel for face-to-face client meetings and representation at industry trade events. The successful launch of the COLDPRUF Base Layer brand has developed into an ongoing relationship as COLDPRUF Base Layer's marketing team continues to rely on Thornton Creative for strategic advice on marketing positioning.
Thornton Creative Role: Corporate identity, website design and development, photography, design and layout of catalogs, advertisements, packaging, trade show displays and video animation.