SPI Pharma, Inc., Wilmington, DE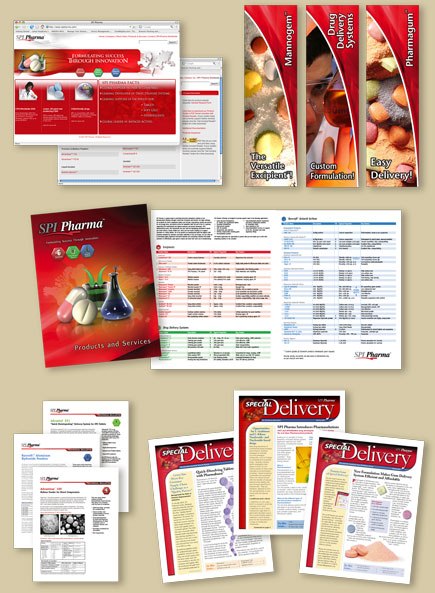 SPI Pharma is a leading supplier to the pharmaceutical, nutraceutical, and animal health markets worldwide. Their parent, Associated British Foods, based in the UK, is a multi-billion dollar conglomerate with global presence. SPI's mission is to provide materials and services that enable customers to solve formulation problems, achieve differentiation, and gain speed to market. Their solution set includes soluble excipients, drug delivery systems for solid oral dosage forms, taste masked actives, antacid actives, vaccine adjuvants, drug development services, and in-vitro packages of select drug formulations.
In 1999 SPI Pharma needed to establish and solidify their marketing presence. To do so, they enlisted the help of Thornton Creative. Since that time, Thornton Creative has been responsible for design and production of all marketing materials, web development and video production for SPI Pharma.
Thornton Creative Role: Design, layout and production of all marketing literature, trade show displays, digital presentations, website development, motion graphics, custom illustration, on-site and product photography, printing and editorial content.