SPI Polyols, Inc., New Castle, DE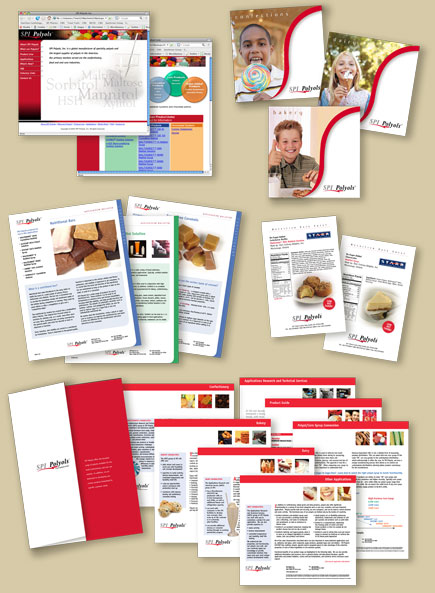 Prior to being purchased by Corn Products, Inc. in 2007, SPI Polyols, Inc was a division of Associated British Foods, and international food, ingredient and retail group with annual sales of $7B and 35,000 employees. Headquartered in New Castle, DE, SPI was a global supplier of polyols and specialty carbohydrates to the confectionery, food, oral care, pharmaceutical and industrial markets. From 2000 to 2007, Thornton Creative was responsible for design and production of all marketing materials, web development and video production for SPI Polyols.
Thornton Creative Role: Design, layout and production of all marketing literature, trade show displays, digital presentations, website development, video production, custom illustrations, motion graphics, on-site and product photography, printing and editorial content.