Indera Mills, Inc., Yadkinville, NC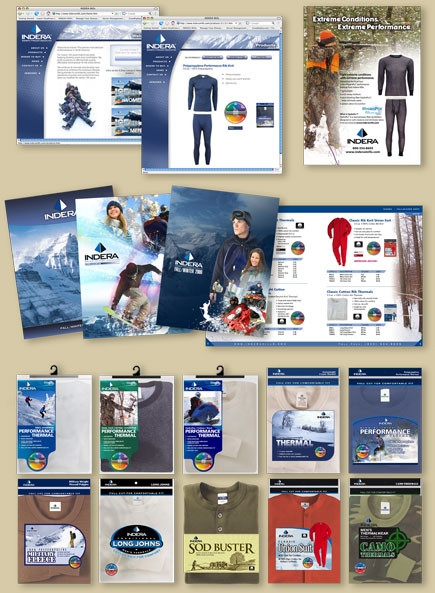 For nearly 100 years Indera has been keeping America warm and comfortable. They pride themselves in offering high-quality, affordable thermalwear for the entire family. While offering a variety of thermalwear under various brand names for nearly a century, Indera was inspired to consolidate their brands and develop the Indera name into a brand of its own. Thornton Creative helped develop their brand with a new corporate identity, catalog, website and packaging to reflect the integrity of the Indera name with a consistent look and feel.
Thornton Creative Role: Corporate identity, website design and development, photography, design and layout of catalogs, advertisements, packaging and trade show displays.